Fitkonnekt
Is the first, live, peer-to-peer, digital fitness training platform, composed of everyday people, fitness enthusiasts, and fitness professionals, all training, chatting, and connecting together online.
"Fitkonnekt-ing" is the act of training with others via our specially designed "Interval Training Portal."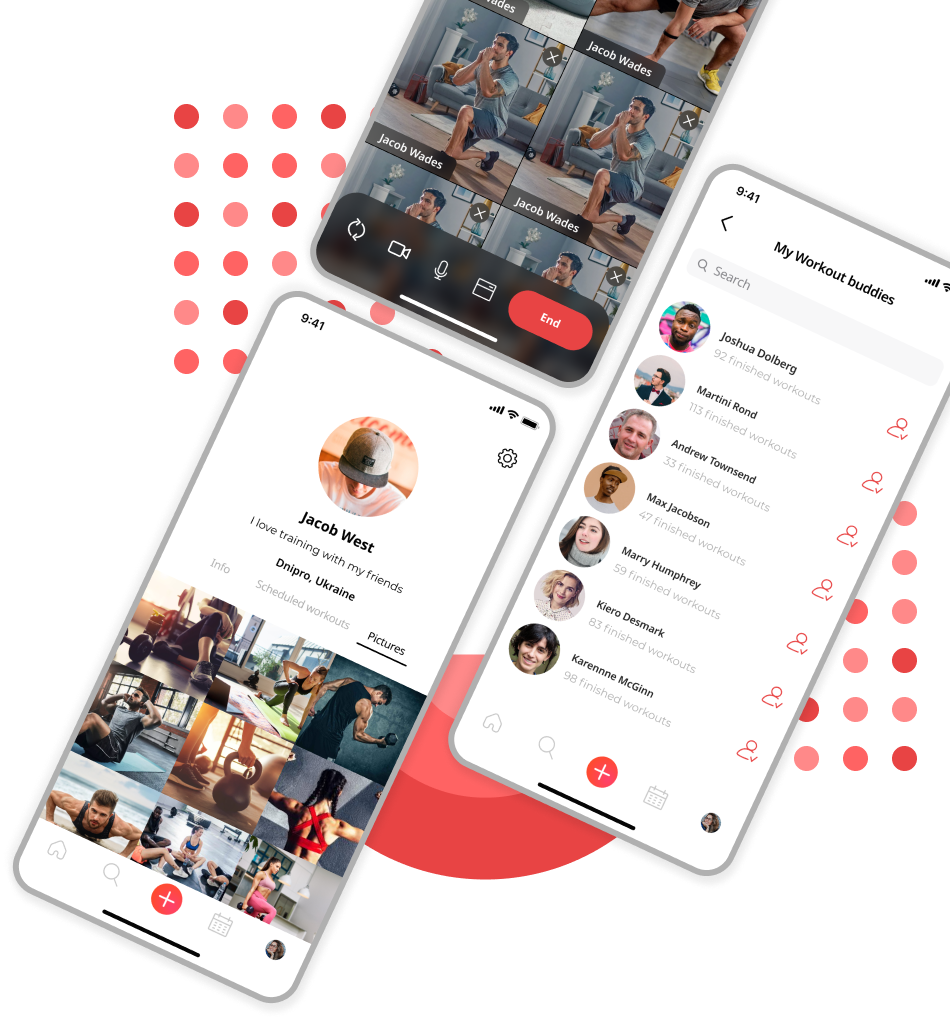 About
Fit

Konnekt App
The Interval Training Portal

Designed specifically for use with Bluetooth headphones, the Fitkonnekt Interval Training Portal provides an immersive digital workout experience.

The on-screen "interval timer", "audible beeps", and "exercise name" displayed on-screen, will serve as your Trainer. "Hearing" and "seeing" your fellow workout buddies training alongside you will serve as your Motivation.

The Workout

Perform HIIT, TABATA, and EMOM interval workouts with your buddies in training sessions ranging from fifteen minutes to one hour in duration.

Why Interval Training? Simply because it is one of the most efficient, effective, and fun methods of working out and getting fit…

The Kommunity

You come for the fitness but you stay for the people! We believe that people are at the core of our lives and consequently also at the core of our fitness lifestyles.

So come Find Your People! At Fitkonnekt.
Come Lead with us!
Reach out to the Fitkonnekt Admin Team:
To have one of your personally created interval workouts featured on the App.
To have a five to ten second video clip of yourself demonstrating a particular exercise, used on the App.
We look forward to training with you.